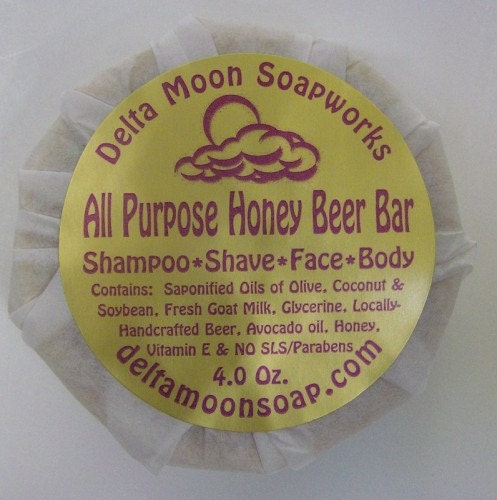 This all purpose bar took us by complete surpise! Our customers had been waiting for our version of this bar and here it is! You can use it to wash your hair, your body, and even get a great shave from it! Use it head to toe, you can!
We use locally brewed hand-crafted beer (this batch is Apricot Wheat) - so important to support local whenever you can, with vitamin rich Avocado Oil and honey! We don&...
Click Here to Visit My Etsy Shop!